MINISTER'S MUSINGS
Sunday 19 November 2023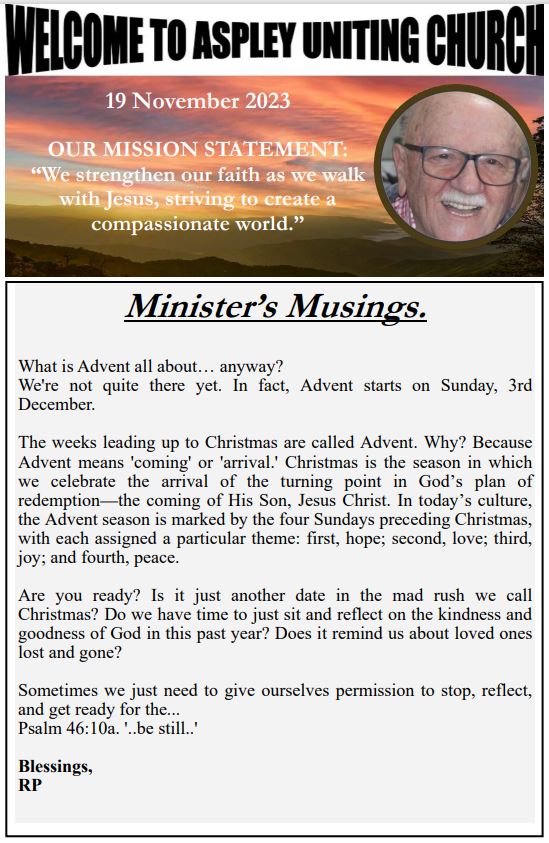 MINISTER'S MUSINGS
Sunday 12 November 2023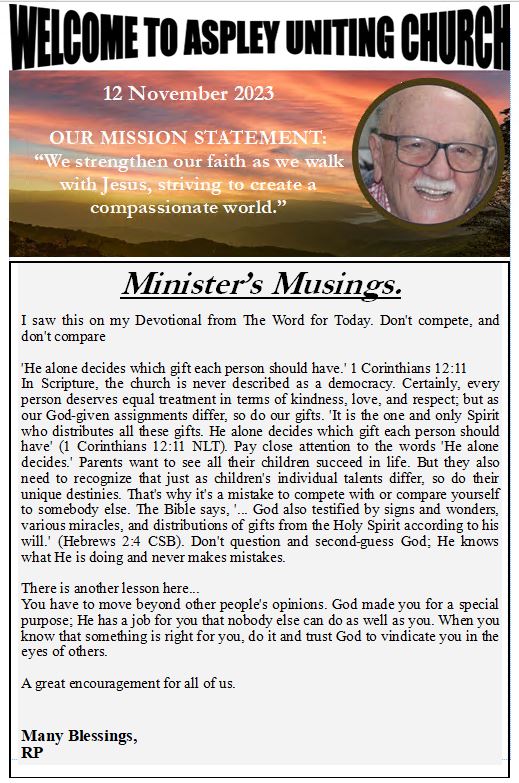 MINISTER'S MUSINGS
Sunday 05 November 2023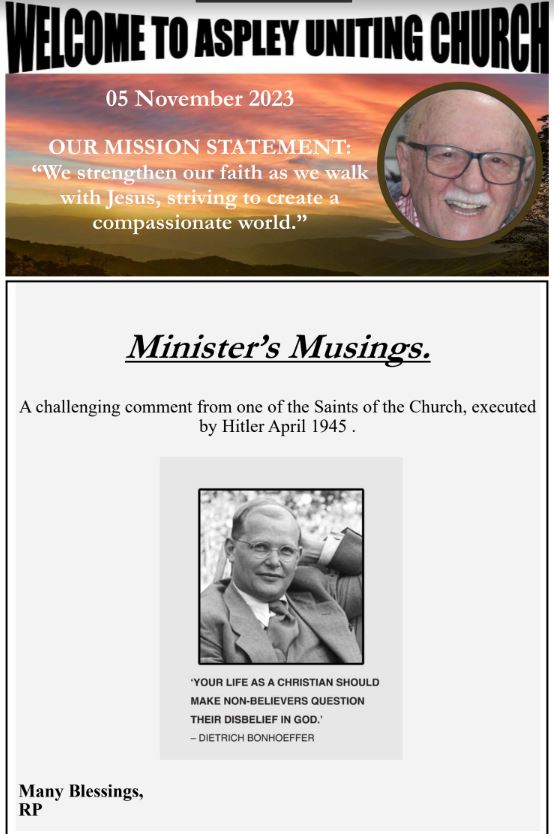 MINISTER'S MUSINGS
Sunday 29 October 2023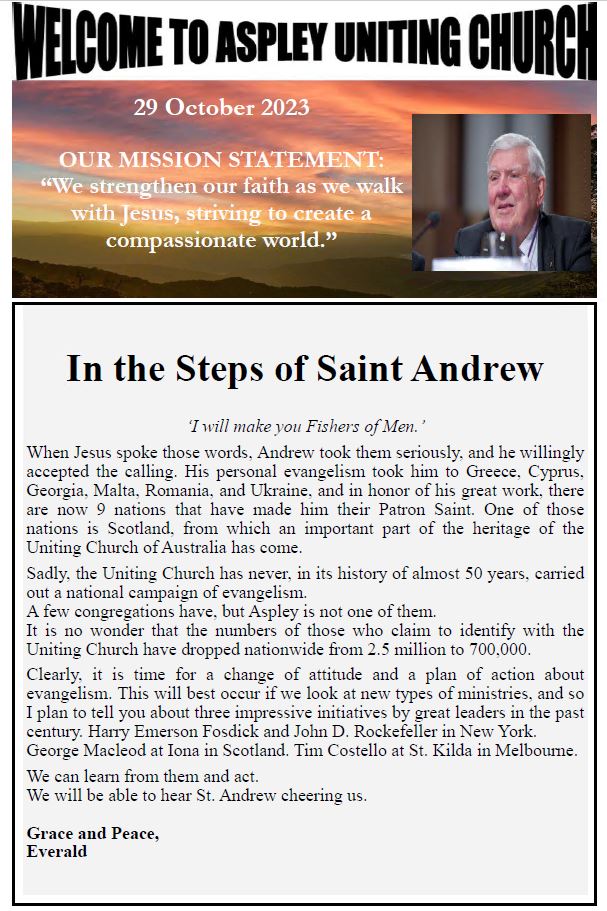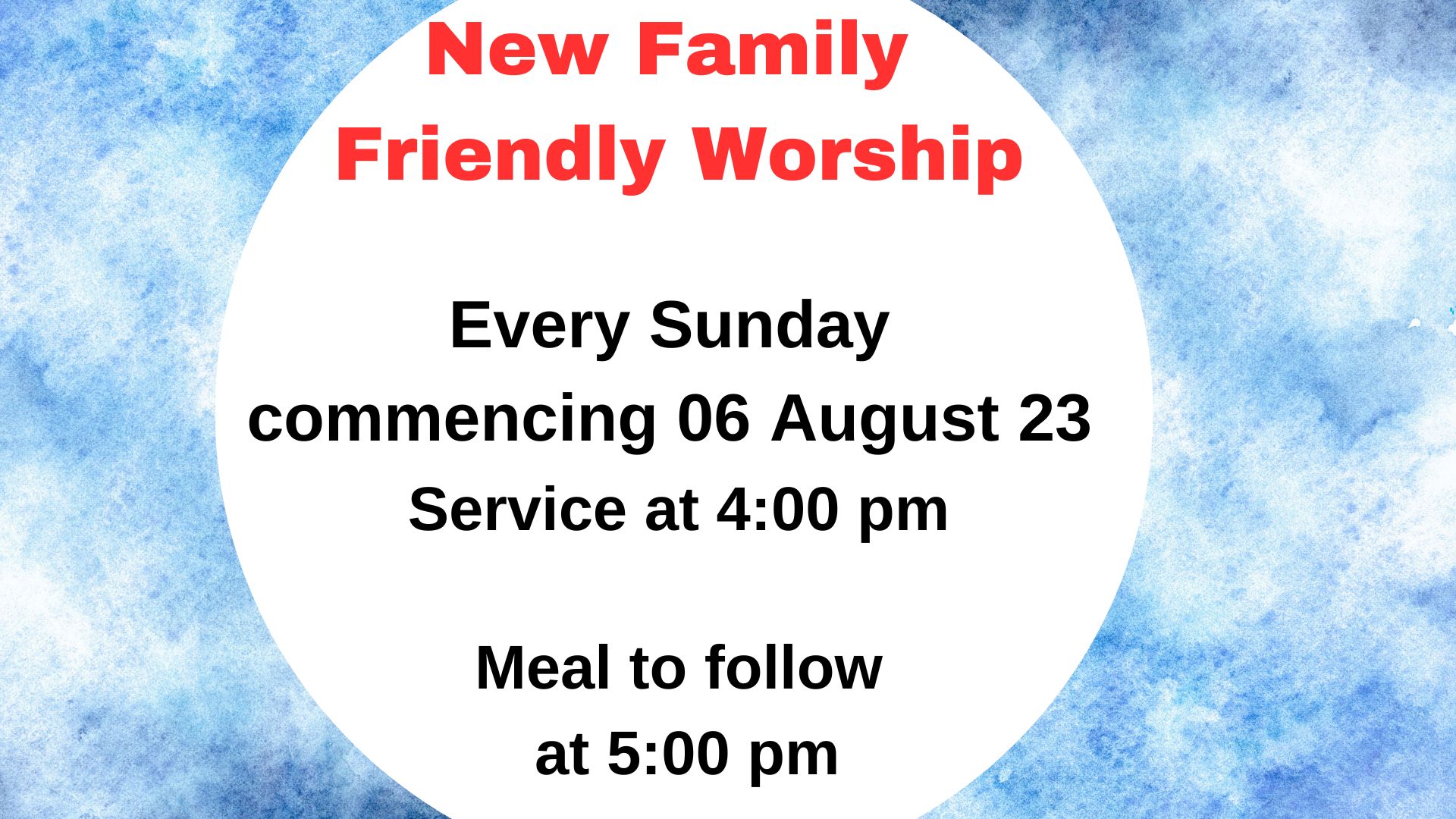 ASPLEY CLASSES FOR SENIORS TERM 3
Term 3 will start up shortly at Aspley Uniting Church. If you are needing any information regarding classes please contact:
Peter – 0419 776 583.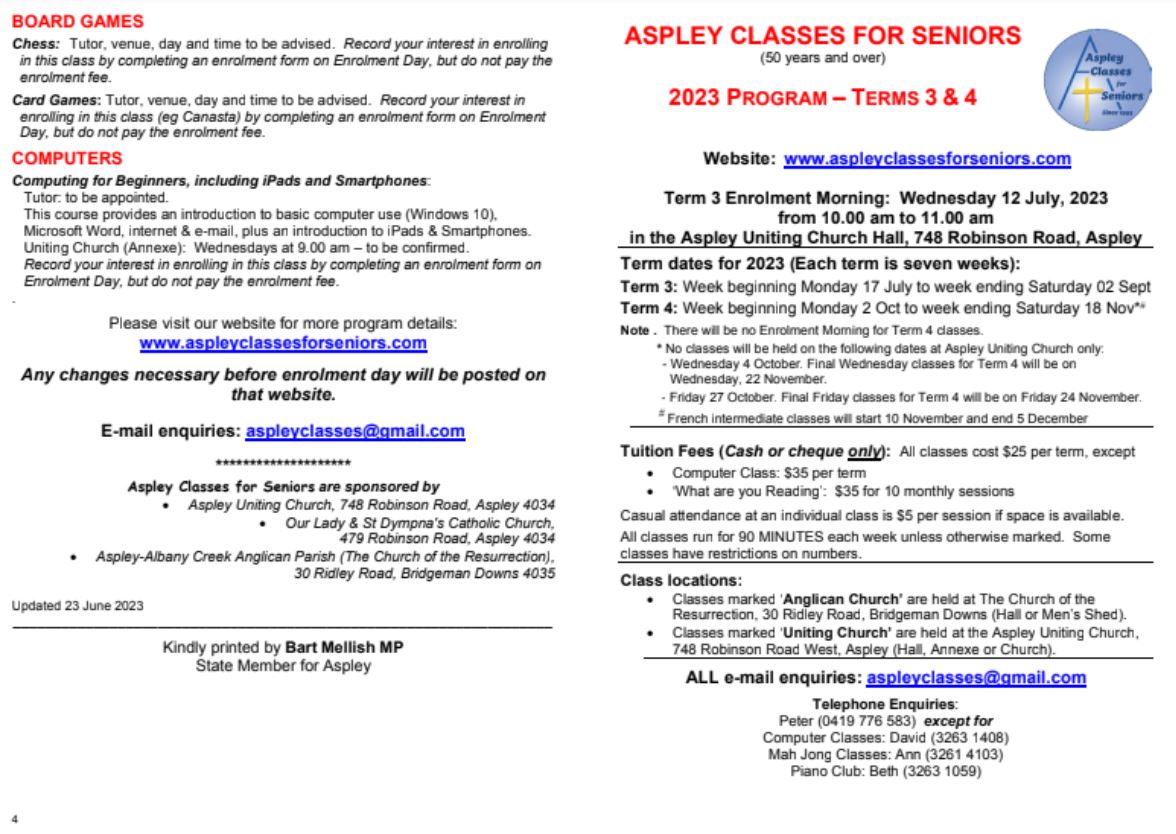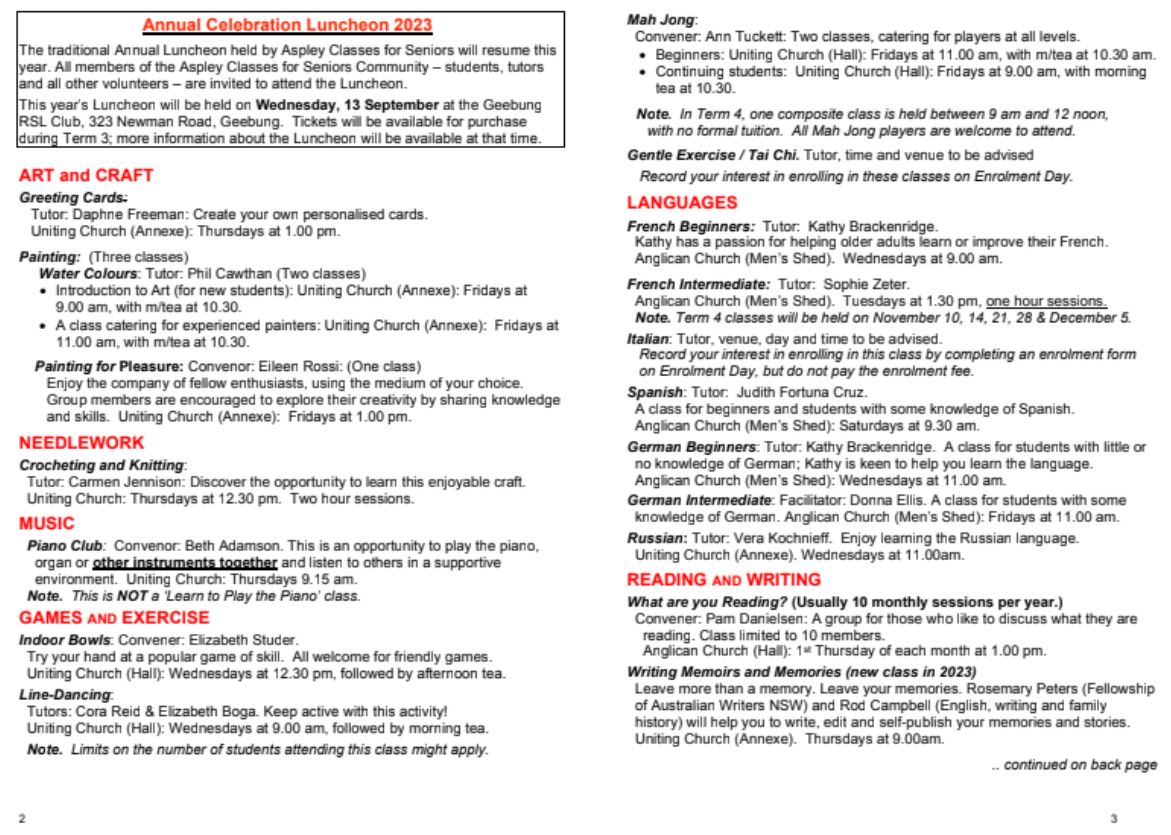 Check out the website –
www.aspleyclassesforseniors.com
Aspley Caring Through Service (ACTS)
Aspley Caring Through Service (ACTS) is an active Community Service initiative. Thank you to Everald Compton, Chairman of ACTS, for taking the time to explain why the Aspley Uniting Church started ACTS, what ACTS is achieving now and hopes to achieve in the future.
AECEC 10th Anniversary Interviews
To celebrate the 10th Anniversary of AECEC we interviewed those involved in the implementation of the centre along with the staff and family members. AECEC commenced on 7 July 2008.
Thank you to all who took part in the interviews.