EXPRESSION OF INTEREST
Chairman (volunteer)
Aspley Classes for Seniors
On behalf of the Committee of the Aspley Classes for Seniors (ACFS), an invitation is issued for expressions of interest from anyone in the Aspley community or beyond who has the appropriate background and experience for the role of Chairman of the ACFS Management Committee in a voluntary capacity.
For more information and how to apply please save and complete the below form: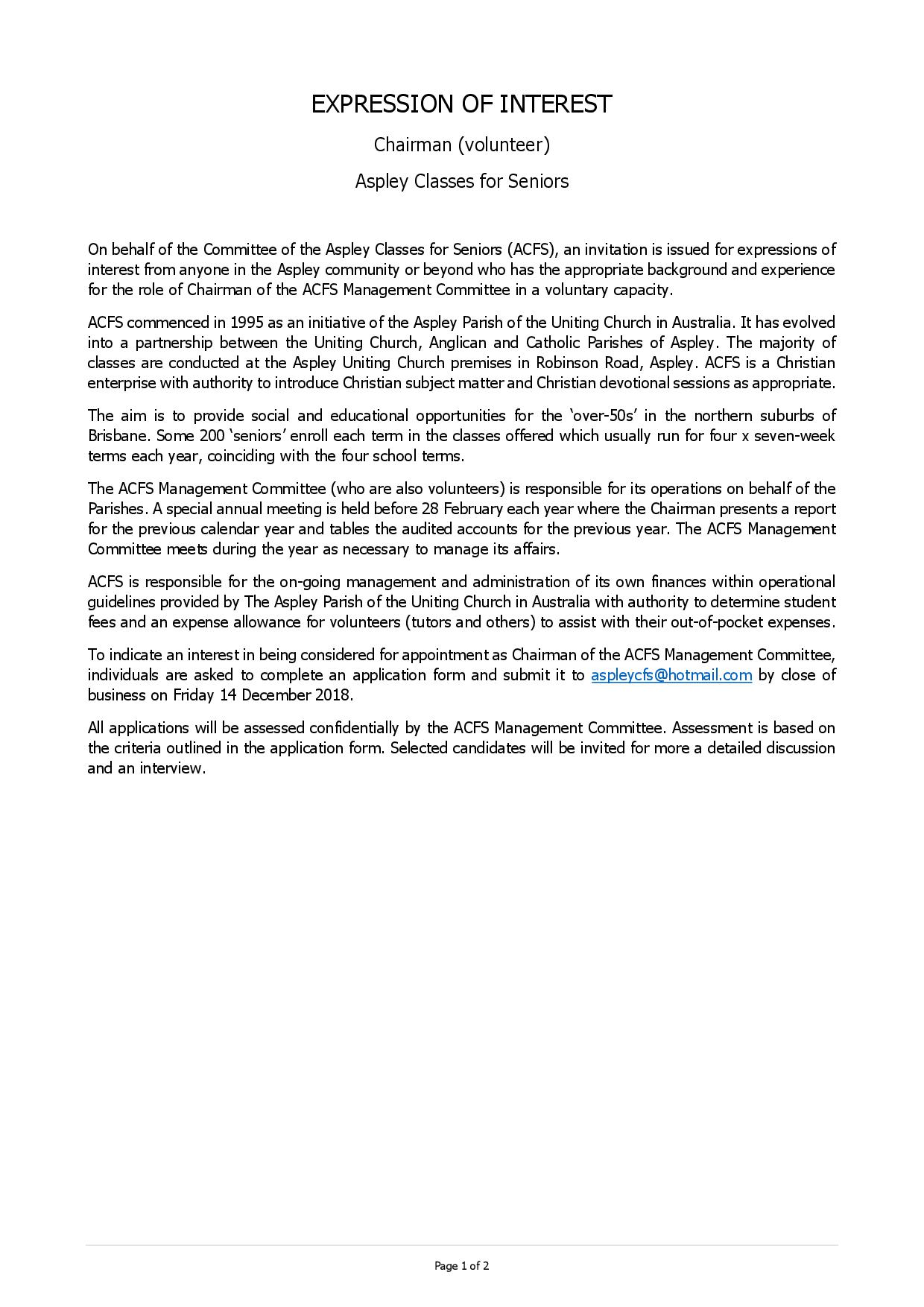 Market Day
Saturday 27th October 8:00 am to 12:00 pm
Church Life Forum
Australian Population Growth
We would like to thank Chris Isles and Everald Compton for leading the forum on Australian Population Growth and thank you to all who joined us.
For those that missed the Forum you can listen via the below audio.
Church Life Forum
Australian Population Growth
Chris Isles, Executive Director, Place Design Group, Australian Planner of the Year 2015, Member of World Cities Summit and
Everald Compton, Adjunct Professor, Institute of Future Environments, Queensland University of Technology, will lead the forum.
Topics covered in the forum will be:
Australia beyond 25 million.
Who will be the extras and where will they go?
How can Brisbane handle a larger population?
Take this opportunity to share your opinions in a respectful way.
WHEN: Saturday 22 September 2018
WHERE: Aspley Uniting Church,
748 Robinson Road, Aspley, 4034
TIME: 8 am – 10am
A light breakfast will be served from 8am – 8.30 am followed by the Forum from 8.30 am- 10 am. (Gold Coin Donation).
For more information contact Rev Sandra Jebb on 0439 289 673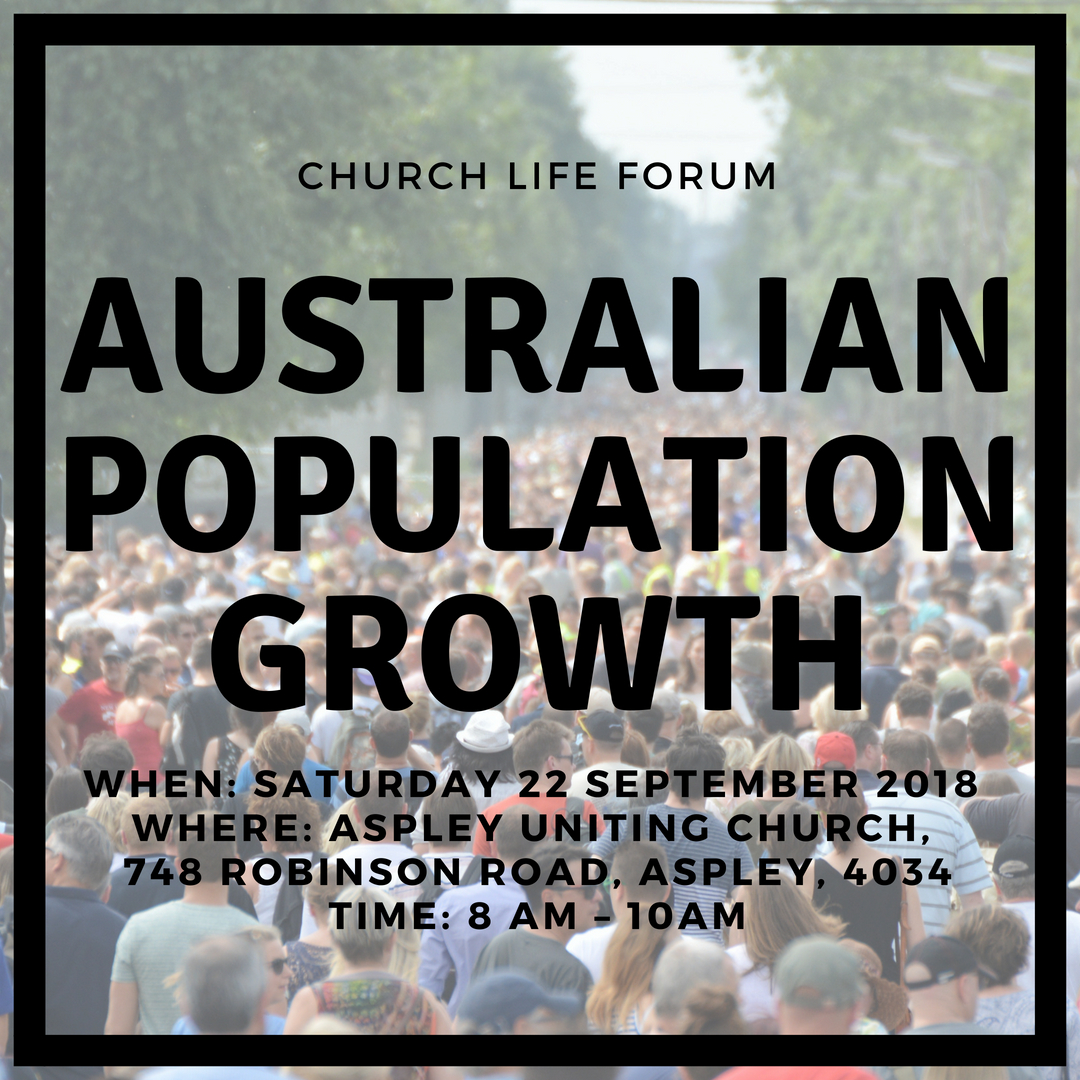 Aspley Caring Through Service (ACTS)
Aspley Caring Through Service (ACTS) is an active Community Service initiative. Thank you to Everald Compton, Chairman of ACTS,
for taking the time to explain why the Aspley Uniting Church started ACTS, what ACTS is achieving now and hopes to achieve in the future.
AECEC 10th Anniversary Interviews
To celebrate the 10th Anniversary of AECEC we interviewed those involved in the implementation of the centre along with the staff and family members.
Thank you to all who took part in the interviews.